"This man has a message, and music is the medium with which he effectively conveys that message. What's more, it is a message born of darkness and sin, and so it is intended to be delivered in the dark places and to the sinners. A little direction for the lost. Some hope for the seemingly hopeless. A touch of salve for the wounded. A dot of light at the end of a long tunnel."
James G. Carlson, Examiner.com
Neu im Regal: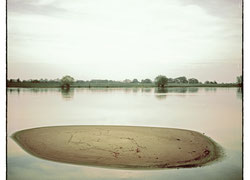 Nacht wie ein Messer / Cuxhaven
10" vinyl record, case sleeve inside-out-print, white inlay sleeve A: Nacht wie ein Messer (6:58) B: Cuxhaven (5:55) Dad Horse Ottn (vocals, banjo, mandoline) performing with Ayumi Valentina Tovazzi (violin), Matze Schinkopf ... (
Read More
)
From 12,00 €
At the Limbo - compact disc album
 TRACKLIST: 1 - Down the Mississippi - At the Limbo (3:31) 2 - Love is a Meatgrinder - At the Limbo (3:08) 3 - The Party - At the Limbo (4:26) 4 - Find My Body Down - At the Limbo (4:24) 5 - Schwarz Grün Weiß - ... (
Read More
)
15,00 €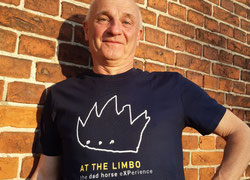 "If one third of music was half this good what a world we'd have!"
David Fair (Half Japanese)

2021, 2022 gefördert durch die Initiative Musik GmbH mit Projektmitteln der Beauftragten der Bundesregierung für Kultur und Medien
2022 gefördert durch den 
Senator für Kultur der Freien Hansestadt Bremen